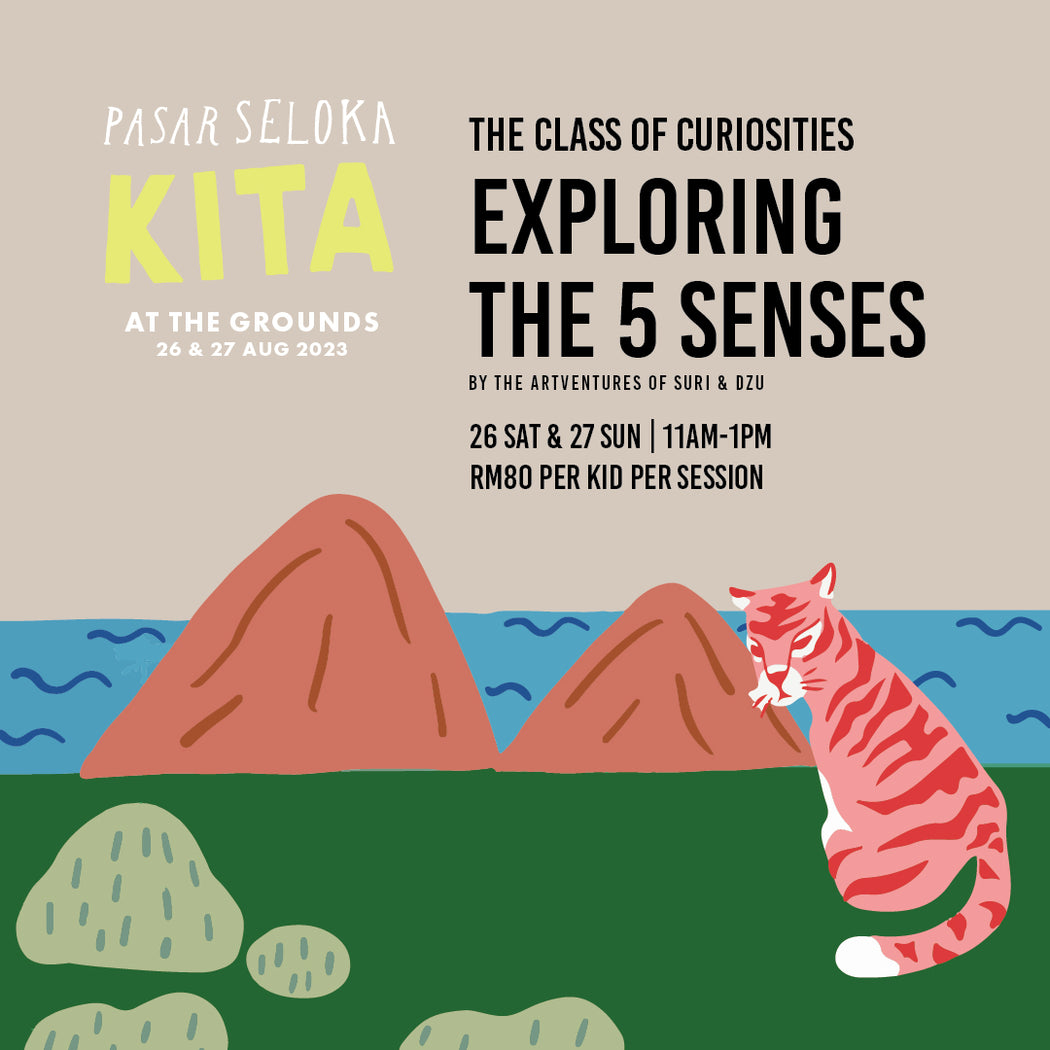 The Class of Curiosities
Hosted by The Artventures Of Suri & Dzu

Date: Sat 26 Aug & Sun 27 Aug 2023
Time: 11.00am - 1pm
Venue: First Floor The Grounds KL

Activity details: 
The Class of Curiosities : Exploring the 5 Senses workshop✨


Day 1: Scrape painting, Kaleidoscope, Cake decorating

Day 2: Collage a scene, Tube shaker, Cake decorating

-Unleash creativity, make new friends, and have endless FUN!
-Experience delightful activities and laughter-filled adventures.
-Reserve your spot now and let curiosity take flight
-Open for kids aged 5 - 14
- You can sign up for 1 class or both, its your choice!

When purchasing your ticket, select "Store Pickup" and choose "Uptown" before proceeding to checkout. You do not need to physically pick up the ticket; simply take a screenshot of your purchased ticket and have it with you during the workshop registration process.
Please bring your order form / receipt to the registration counter to join the workshop. No show participants will not be refunded.
*Photos are for illustrative purposes only.